About Our Company
Simply put, Software Concepts provides comprehensive, scalable software to make running your business less cumbersome. Intuitive, flexible and amazingly affordable, it offers the key functionality of a high-end ERP application – without the complexity or high price. The DS90 iSeries platform is a simple ERP solution that couples financial applications with functionality to support distribution, light manufacturing or your own unique assembly operations model.  Our integrated suite of tools was designed to improve productivity and streamline your operations.
Unlike other software companies, we developed the DS90 iSeries ERP system that we install and support. Our business process expertise is based on a quarter century of experience supporting scores of independent small businesses. We've gained a deep understanding of the complexities and challenges inherent in the small business environment and have developed a robust suite of services — to meet your needs today and for your future growth.
Whether your needs are routine or a bit unusual, accommodating your unique processes is not only doable, but routine for us. Our integrated suite of services can be tailored to your specific needs.
We offer various licensing solutions, including a standard perpetual license (one-time purchase) and lower cost subscription models with minimal up-front investment. Subscription-based licensing provides the opportunity to migrate to a perpetual license later, if desired. Licensing and hosting options can be mixed and matched to suit your needs.
Consider us your IT partner. Expert guidance and hands-on, comprehensive support take your project from planning to implementation — competently, completely and competitively priced for small business.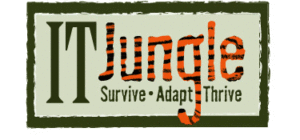 Distribution Software For Small Businesses                            
Cloud ERP Affordable Subscription Model
Software Concepts DS90 iSeries ERP System is listed in IBM Global Solutions Directory and Software Connect.
Our company history
Shortly after graduating from Bentley College in 1979, Stephen Cataldo formed Williams Associates. Initially, Williams Associates supported small businesses with software and services exclusively on IBM machines. Over the years, Williams Associates added applications to perform accounting tasks, from Order Entry to General Ledger. In 1988 Williams Associates was acquired by International Customer Solutions (ICS). In 1991 Software Concepts, Inc. was formed and acquired software rights from ICS.