Commission Management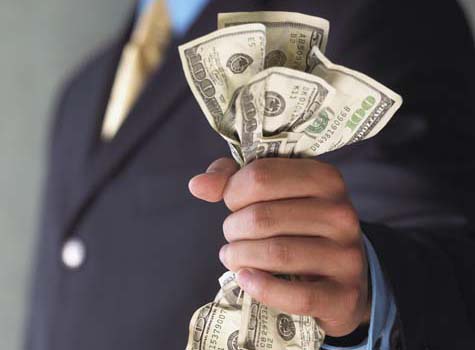 Regardless of the complexity of your commission schedules, our powerful DS90 iSeries commission module provides the flexibility and functionality you need to track and pay commissions accurately and on-time. This module includes unique calculation tools, giving users the ability to automate their commission processes. Commissions are automatically synchronized to accounts receivable collections, as well as any adjustments flagged to affect commissions.
Whether commissions are calculated at the invoice or line item level, and whether you pay your sales representatives at time of invoice or collection of payment, you'll have the tools to manage your commissions payments with ease.  The DS90 iSeries Commission Management module integrates with Accounts Payable for paying outside (1099) vendors or contractors.
This function-rich application operates in real time with all applicable modules.
Top features our customers use every day
Ability to support multiple commission methods:
Fixed – based upon a fixed amount per quantity sold
Margin – based upon margin percent or margin dollar amount
Sales – based upon the invoice or line item sales amount
Total – based upon a period total either sales or margin
Flexible commission payment methods:
Pay on pay full (payment due when your customer pays in full)
Pay on pay partial (payment due based upon percentage of payment received)
Pay immediate (payment due upon generation of customer invoice)
A partial list of DS90 iSeries Commission Management additional features
Ability to setup a default salesperson for all reps eliminating timely maintenance functions
Commissions may be based upon invoice or line item
User-controlled accounts receivable adjustments to affect commissions
Omit/Inclusion capabilities through commission rule setup
Available commission rules for the following types:

Customer class
Item class
Customer number
Customer/item combination
Customer/item keyword combination
Customer/item/class combination
Item keyword
Item number

Multiple break levels for:

Profit margin calculation
Profit margin percentage calculation
Line item sales amount calculation
Sold item quantity calculation
Total sales per line item period calculation
Total quantity sold per period calculation
Total sales per period calculation
Total margin per period calculation

User-defined commission adjustment codes
Commission adjustment entry per salesperson
Commission adjustment entry per invoice
Split commission support
Commission report by invoice
Commission report by line item
Non-commission report
Commission report reprint
Commission inquiry
Integration with third party reporting tools w/ODBC compliance
Don't see what you need?
Contact Us to learn if we can meet your specific needs!