Inventory Control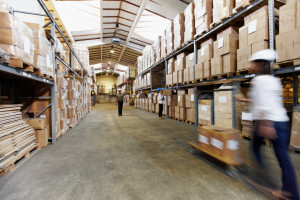 The DS90 iSeries Inventory Control module is designed to provide all the tools you'll ever need to efficiently and effectively manage your inventory. This function-rich application operates in real time with all modules within the DS90 iSeries ERP application and offers seamless communications with EDI services.
Our uniquely powerful global item search methodology makes searches faster and easier. The item search gets instant results by using any combination of the following search criteria: Item number, description, manufacturer's item number, unit of measure, item class, keyword — or even partial criteria.
This module supports various packaging and pricing complexities, including multiple units of measure for a single item, flexible pricing for that item and sell in one or more units of another measure. Inventory gets tracked, managed and priced in decimal units of measure. The system does all the conversions for you! The DS90 iSeries distribution software offers a variety of pricing methodologies, including date sensitivity, special pricing combinations and contract pricing for specific customer and item — saving significant time and reducing clerical errors.
Key inventory information at the click of a button
Extensive ad hoc reporting and real time inquiries provide immediate access to key information including inventory levels, inventory valuation, inventory audit, sales analysis, customer and item rankings, orders by items, order pipeline, purchase orders and an "as of'" inventory inquiry.
All transactions provide cursor-sensitive help, allowing users to become proficient quickly.
Time-saving features our customers use every day
View inventory availability and purchase orders from order entry
Store, view and fax any image or document for confirmations
Real-time suggested purchasing to maintain desired inventory levels based on set criteria
View date-sensitive inventory availability
Lot and serial numbered inventory control and tracking
Kit production and bill of materials support
Global update to cost/price with future effective date options
See the full feature list
Many customers find these other features useful too. This is a partial list of additional features available in the DS90 iSeries Inventory Control module:
See the full feature list
Bar coded item list
Bar coded item labels (thermal or laser)
Bar coded put-away list
Multiple company support
Multiple warehouse support
Multiple bin location support
Inventory adjustments with user-defined reason codes
Multiple vendors/vendor Items
Vendor or customer item cross-reference ability during sales order entry
Discontinued Item status with replacement item support
Alternates item setup for display during sales order entry
Complementary item setup for display during sales order entry
Item copy function during item maintenance
Unlimited extended item description
Kit production routing steps
Stock Transfers with purchase order and sales order integration
Cycle count support
Physical inventory counts
Pricing combinations

Customer/Item contract pricing
Matrix level pricing
Order group pricing
Customer class/item class
Customer class/item keyword
Customer class/item
Customer/Item class
Customer/ship-to/item class
Customer/item keyword
Customer/ship-to/item keyword
Customer/item
Customer/ship-to/item

Key reports

Item Ranking Reports
Inventory Valuation Report
Item Inactivity Report
Negative Inventory Report
Basic Suggested Order Report
Stock Transfer Report
Inventory Adjustment Report
Inventory Allocation Report
Kit Production Report
Inventory Audit Report
Inventory Status Report
Item Ranking Report
Inventory Transaction Audit Report

Inquiries

On hand/on order inquiry
Order inquiry by item number
On hand status inquiry with lot/serial number inquiry
Shortages by item inquiry
Purchase order inquiry by item number
Kit inquiry/production inquiry
Item price inquiry
Lot/serial number inquiry
Customer/item price inquiry
Don't see what you need?
Contact Us to learn if we can meet your specific needs!