Accounts Payable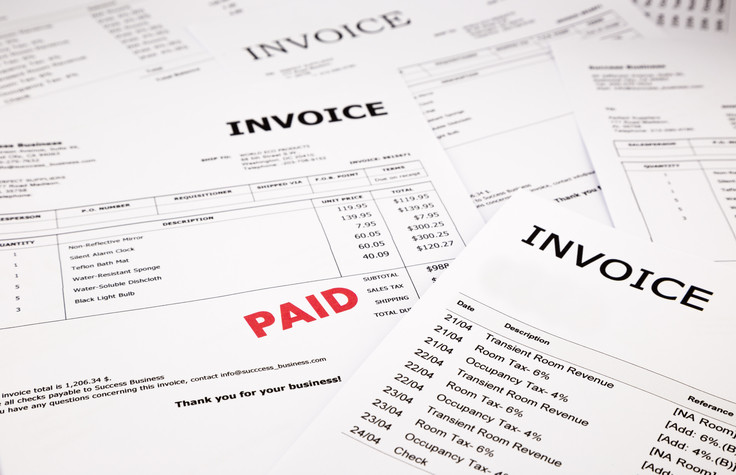 The DS90 iSeries Accounts Payable module provides the flexibility and control you need to manage a variety of activities related to your vendors and suppliers. All transactions provide screen-sensitive help, allowing users to become proficient quickly.
Extensive search capabilities offer simple access to vendors, invoices, General Ledger accounts, terms and all other critical data. Multiple vendor invoice entry mode permits fast-path transaction processing and integration to the DS90 iSeries Purchasing module.
With high-function, low-cost laser printers the standard in business forms production, this DS90 iSeries financial module offers the option to print your Accounts Payable checks on a single-sheet laser check form.
Do you need multi-currency support? We're ready to handle your foreign currency exchange. With any currency, there can be the need for more than one disbursing bank account; this module provides the necessary controls for all bank accounts used to run your business.
The DS90 iSeries Accounts Payable module provides full visibility to the transactional data with interactive inquiries and reports. Our drill-down searches provide quick answers from vendor to voucher, for both open and historical transactions.
Vendor Inquiry has all the information you would want to know about a vendor: payment information including aging, last payment dates, terms and much more. Drill down to invoice, check and purchase order detail. Maintain vendor notes and get vendor contact information.
Our team will customize the DS90 iSeries Accounts Payable module to meet your specific needs.
This module provides deep functionality and a rich set of useful features
One-time vendor support
Run past or future aging reports
Accounts payable to purchase order matching
Extensive vendor activity inquiry
Multiple bank support
Comprehensive vendor notes
Laser or dot matrix check printing formats
Scan/view invoice and other documents
Commonly used additional features include
Multiple currency support
Manual check processing
Multiple invoice entry methods
Multiple customer search methods
Partial payment support
Prepaid invoices (check and invoice entered simultaneously)
Quick check print (prepaid invoice or manual check)
Multiple vendors associated to single "Remit to"
Multiple vendor search methods
Void or reverse accounts payable checks
Open payables inquiry
Open payables inquiry by company
Accounts payable check inquiry
Invoice selection for payment by vendor, due date or discount date
User-defined hold codes for invoices and/or payments
Multiple check register formats with user-defined parameters
Accounts payable inquiry by vendor, by invoice, by PO or by invoice date
On-screen remittance and check view
Accounts payable check renumbering and reprinting
Multiple accounts payable general ledger numbers supported via vendor classifications
Daily or monthly cash flow inquiry
1099 invoice eligibility and reporting
Historical view/print accounts payable groups
Ability to process customer refund via accounts receivable
User-controlled integration with commission module
Bank reconciliation program
User-defined vendor classifications
User-defined vendor purchase requirements via vendor maintenance
Reports

Vendor History Report
Held Invoice Report
Bank Reconciliation Report
A/P History by General Ledger Report
A/P Subsidiary Ledger Detail Report
A/P Subsidiary Ledger Balancing Report
Vendor Listing Report
Auto application of vendor credits against existing debit invoices

Date-based historical transaction data requires no month end processing
Unlimited general ledger distributions per vendor invoice
User-defined summary or detail General Ledger posting
General ledger account search during invoice entry
Ability to reprint/re-number check prior to posting
Don't see what you need?
Contact Us to learn if we can meet your specific needs!